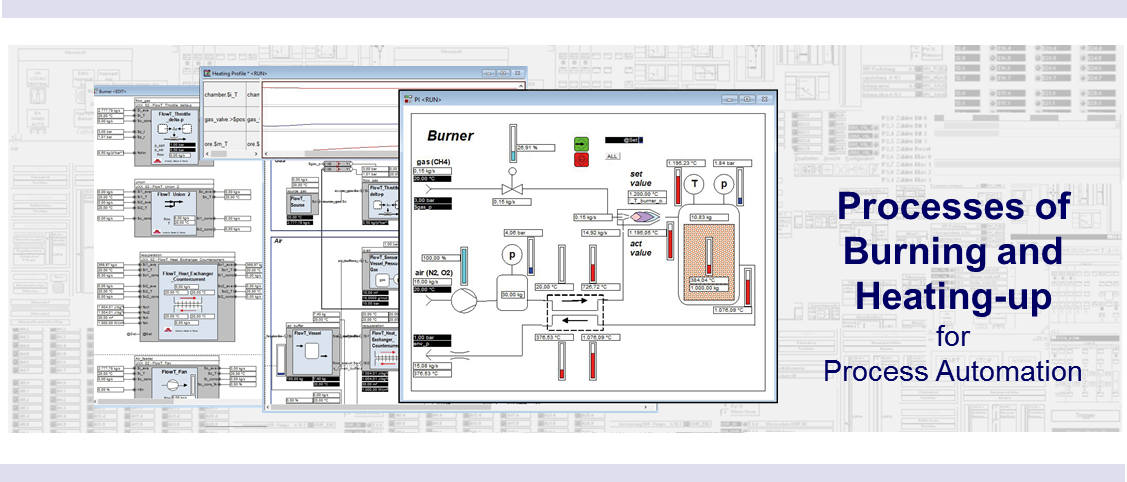 Processes of Burning and Heating-up
Processes of burning are often used to provide thermal energy. They can be modelled in WinMOD down to the chemical basis. The example shows a burner for gas and air, with the exhaust gas heated up for the respective upper heating value.
The exhaust gas then exchanges heat energy with a mass that is to be heated up. Finally, before leaving the installation the gas pre-heats the supply of fresh air.