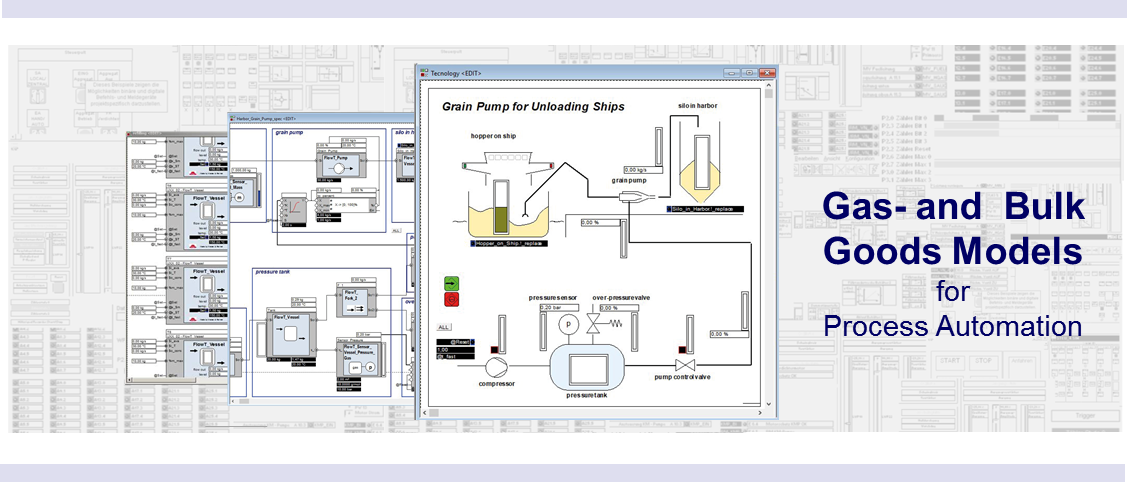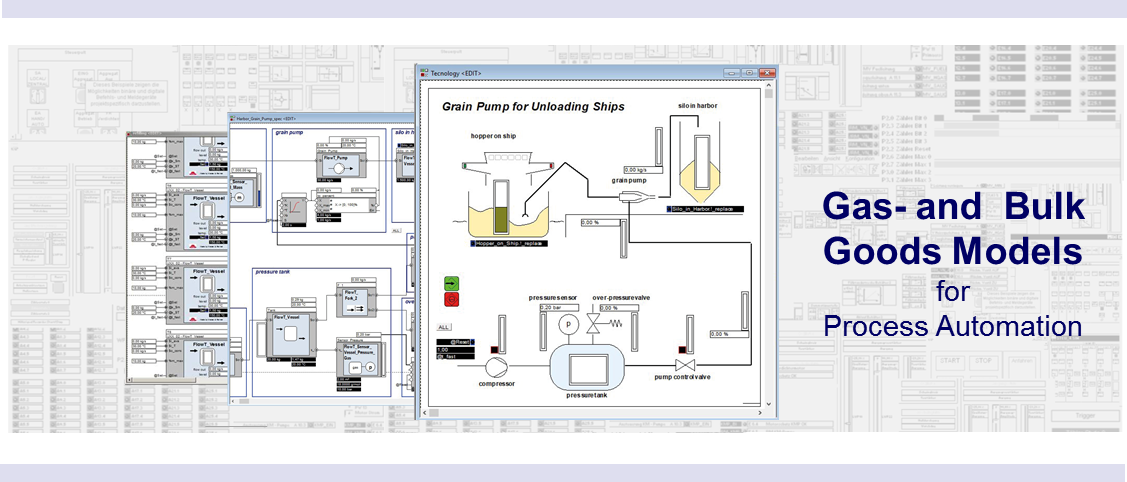 Simple Gas and Bulk Goods Models

Besides liquids also the flow of gasses and bulk goods can be modelled. The example shows the unloading of grain from a ship by a Venturi nozzle that blows the grain into a silo in the harbour.
The required compressed air is generated at the bottom and then used at the top to drive the grain pump.