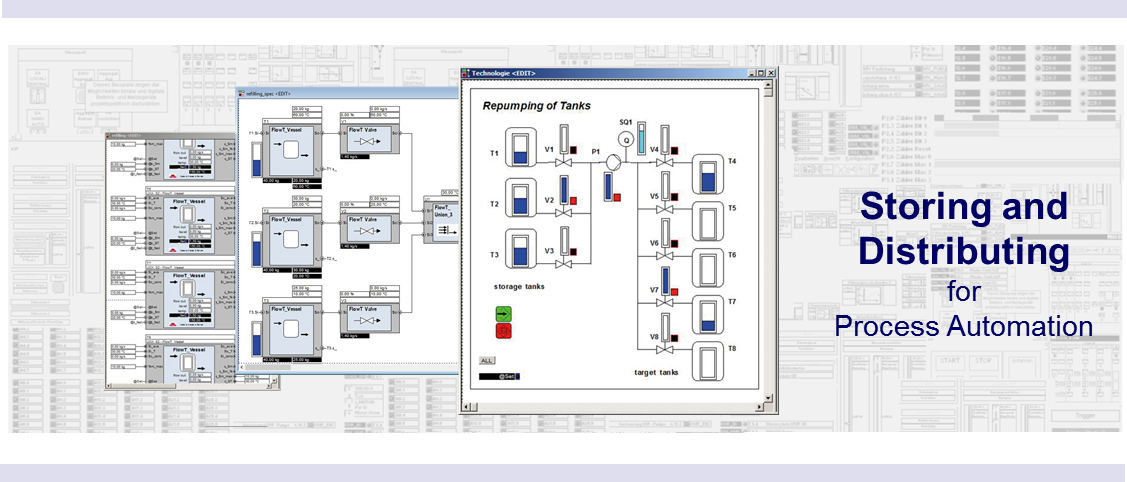 Storing and Distributing
Storing and distributing raw materials, intermediates and finished products is a central and interconnecting tasks in many industries, reaching from food and beverages over pharmacy and cosmetics to chemistry, oil and building materials.
Installations for storing and distributing can be configured in WinMOD from a simple modular construction system in a fast and efficient way. They are connected to the automation system by drives and sensor systems and can be operated by the automation system.