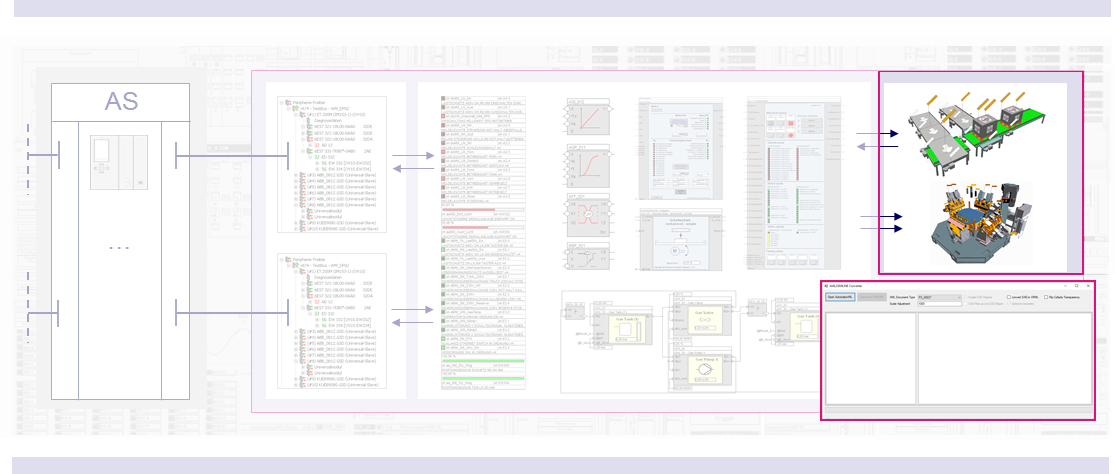 WinMOD-SIMLINE Add-Ons
WinMOD-SIMLINE add-ons are software modules that extend the functionality of the WinMOD-SIMLINE Assistant according to the usage goals.
AML Import
AML Import is used for the automated creation of Digital Twins. Optimized for the workflow out of ProcessSimulate and Microstation.
CAD Import
The CAD Import of the WinMOD-SIMLINE-Assistant supports all standard CAD software solutions. Integrated features such as data optimization, data reduction and automatic kinematics takeover facilitate and accelerate the creation of the virtual plant.