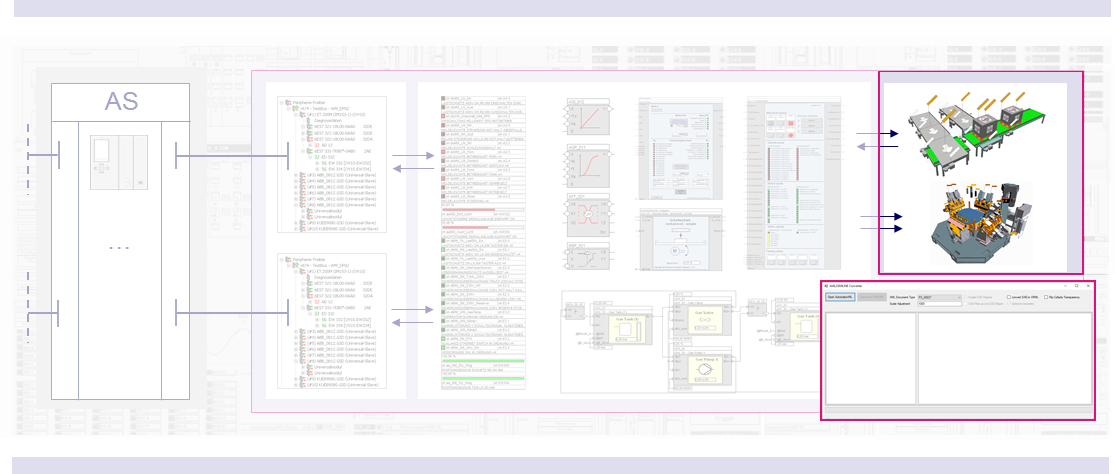 WinMOD-CoSimulations
WinMOD CoSimulations extend the capabilities of WinMOD Systems by combining them with simulation tools from other manufacturers.



The depth of simulation for technological and design details is growing. Simulation tools developed by other vendors can be connected to WinMOD Systems.
Available WinMOD-

CoSimulations



 MATLAB® Simulink®
 ABB RobotStudio
 KUKA.OfficeLite
 FANUC ROBOGUIDE
 DRAMAT SmartPAD for KUKA VKRC
 Siemens Process Simulate
 Microsoft Excel (e.g. for RFID object generator)
 Unity
More CoSimulations are in the pipeline. If you are interested in that or have any questions, please contact our sales service: Sales@WinMOD.com.