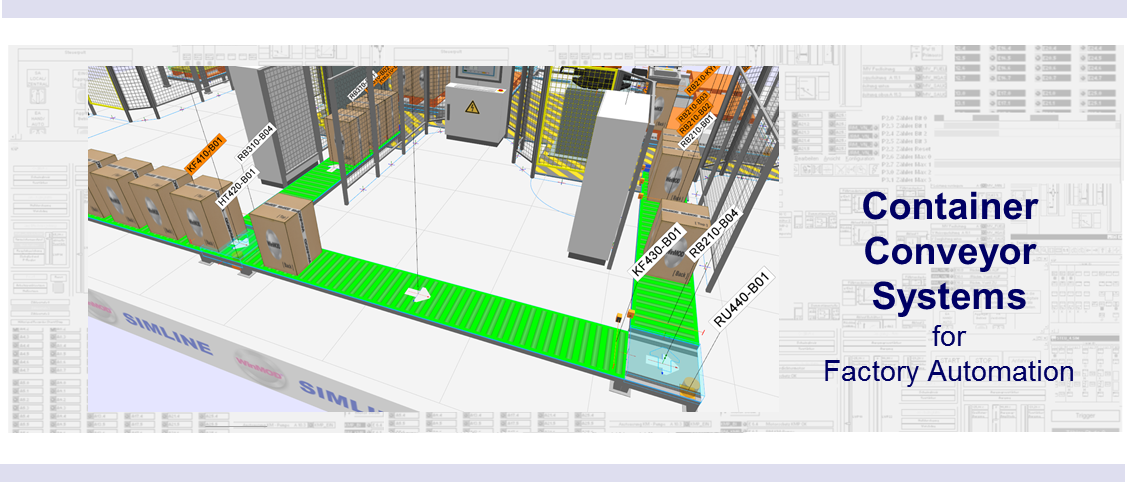 More Information WinMOD Special Intralogistics (PDF)
Container Conveyor Systems
The WinMOD-SIMLINE Library for Container Conveyor Systems (CCS) is used to create sorting and commissioning plants for small part applications. Beside the roller conveyors or transfer tables it contains the typical roller and belt curves and the accumulation conveyors. All elements
can be parameterized with millimetre precision in their size.
In this way, the virtual WinMOD-SIMLINE Systems are created according to the planned dimensions from the configured CAD drawings. A number of typical containers and cardboards are also part of the library. An integration of individual object like bottles, packing trays or machine part is always possible – everything that can be transported, sorted and commissioned.
Video: WinMOD-SIMLINE Library for Container Conveyor Systems (CCS)