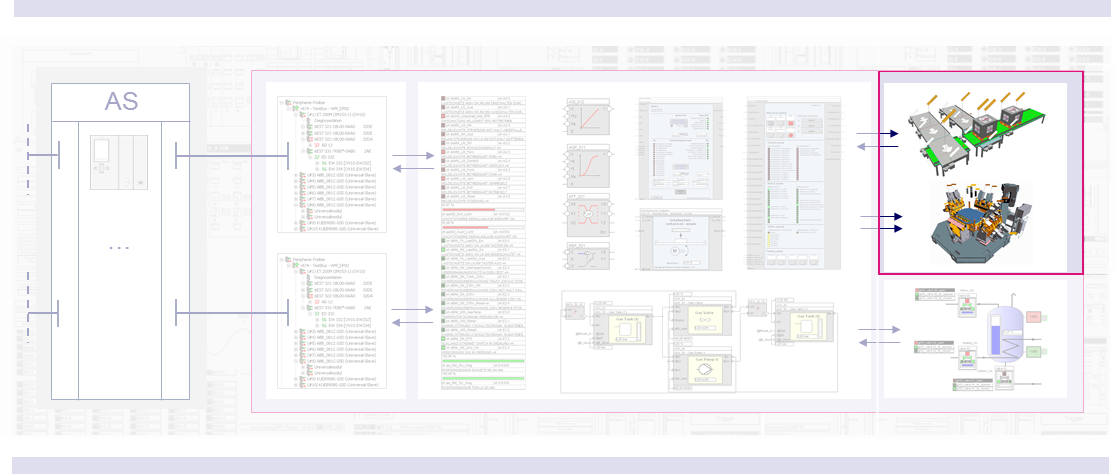 WinMOD-SIMLINE
Virtual commissioning is becoming an integral part of the planning, engineering and implementation processes in Factory Automation. WinMOD has been the recognized system platform for many years. To meet the special requirements of automation in manufacturing and conveyor technology, WinMOD-SIMLINE was developed.
The WinMOD-SIMLINE software package is an extension to the WinMOD System Software. The core is a 3D environment for the real-time simulation of conveyor systems, handling processes and the real-time visualization of machine processes using existing CAD data. A versatile engineering system makes it possible to realize and combine all aspects of the respective requirement quickly and efficiently.
Capabilities of WinMOD-SIMLINE (extract):
WinMOD-SIMLINE Libraries for various conveyor systems (for example pallet conveyor technology, storage systems)
3D editor WinMOD-SIMLINE Assistant for integration of customer-specific 3D CAD data
WinMOD-SIMLINE Layouter for efficient tabular creation of large complex conveyor systems
highly optimized communication with the WinMOD System Software
automated generation of all system signals required for automation (for example light barriers and conveying speeds)
line tuning of system parameters (eg sensor alignment) directly during operation (run mode)
true-to-geometry real-time acquisition of components and conveyed goods with WinMOD-SIMLINE sensors
3D real-time collision for congestion and stacking processes
available as 32 and 64bit version (the latter allows use of large amounts of CAD data)
Information about the current Version 8.0.4.19
For more information about the WinMOD-SIMLINE Software, please contact the WinMOD team.